Amazing Finger Exercises That'll Give You Ultimate 
Finger Strength
, Speed, and Dexterity
Get Fingers of Steel & Prevent Carpal Tunnel!
Dear Friend,
If you're looking for amazingly effective finger exercises, wrist, and hand strengthening exercises, you've arrived at the right place. Enjoy detailed walk-through video tutorials where you will learn how to rapid get ultimate finger strength, speed, dexterity, and learn secrets of preventing carpal tunnel syndrome. 
"These Dynamic Finger Exercises are fun and easy to learn. You'll get fast results." 
How can I get ALL these amazing benefits 
in just one training? 
Here's why...
This comprehensive finger exercise and hand strengthening course was created by an award-winning concert pianist, martial artist, strength trainer, master magician, sculptor and painter. 
Directly because of this, you benefit by virtually getting all aspects of the most important elements of all these various disciplines that will give you the most supple powerful hands and fingers of steel all at the same time. 
This is NOT a series of cute finger wiggling exercises you quite often see on the internet put together haphazardly just to make a fast buck. 
Seeking high performance mastery in many diverse areas, decades of on the job testing and refining in many arts, work environments, and disciplines have gone into the creation of this course. This is full-spectrum effective training as you'll discover...
Gain ALL These Benefits in One Finger Exercise and
Hand Strengthening Course!
Get Bruce Lee-like fingertip strength that can rip and shred with stunning power all the way down to the fingernails – a true peak performance accelerator for athletes to musicians.
Gain remarkable lightning-fast speed and endurance without the usual debilitating tension that grip exercises often give you – including carpal tunnel - the constant plague especially for most musicians and artists.
Extraordinary finger dexterity and unique coordination exercises will rapidly give your fingers equal independence and power. If you don't master both of these, you can stifle your progress by years.
Learn invaluable preventative techniques for avoiding carpal tunnel syndrome.
Learn the secrets to getting optimal body alignment that will energize you and relieve undue stress - especially in your neck and shoulders which experience massive tension when you're sitting at a desk or computer. You'll feel a new aliveness and vigor almost immediately.
Develop flexible steel-like fingertip strength in your hands for intense gripping power. Like the jaws of a pit bull, it won't give out against the twisting and thrashing movement that always occurs in LIVE sporting events. This is one of the most important components that typical grip exercises fail to give you - this is invaluable especially for mountain climbers and MMA fighters.
Unique finger flexibility and finger stretching exercises will keep your hands supple, strong, and dextrous way into your elder years. You'll quickly learn why most finger stretching exercises actually make you less supple and more prone to injury.
Experience new ways to express your creativity which comes from your hands feeling "electrified" through specific energy flowing exercises.
Protect your fingers and hands from injury when someone gives you an unexpected death grip hand shake – even if you're wearing rings. Many entertainers and speakers who have used this tip alone have expressed immense gratitude for repeatedly saving their hands from injury.
Learn a particular handshake and a breathing technique to create an instant deep rapport with anyone.
Practice exclusive techniques to build synergy in your wrists, hands, and fingers so they truly work together as a unit for maximum grip, striking power, suppleness and flexibility. This is invaluable for athletes – especially MMA fighters, golfers, and tennis players. Most gripping exercises develop tension in the wrists due to constant flexing and become weak.
Master unique and exclusive sensitivity exercises that will instantly fill your fingertips with suppleness, grace, and electricity that will instantly deepen your connection with your partner, and everything you touch.
These FUN and downright "addictive" finger exercises will give your hands and fingers revitalized energy and strength that you can do almost anywhere – anytime.
Who Am I and What Do I Know About Finger Exercises?
Or Even Carpal Tunnel?
Hi and thanks for visiting me here.
I am an award-winning concert pianist, martial artist, sculptor, and ultimate strength coach.
Through the years of intensively working with my hands at the highest levels across all these disciplines, I have discovered specific methods to develop ultimate finger strength, flexibility, massive speed, and dexterity, which will greatly enhance your performance in almost anything you do, while also preventing carpal tunnel syndrome.
Here is my story...
I have achieved great success as a concert pianist, an artist, and an athlete. I started studying these disciplines very early.
Encouraged by my amazing parents, I began studying and performing many musical instruments, and was given the opportunity to study art and sculpting from a Walt Disney Studio artist. In my teens, I developed an interest in becoming  very strong and started weightlifting and mastering various martial arts.
Yes, I know, all these are a VERY unusual combination! 
Interestingly, I eventually found myself combining them all into an award-winning theatrical show you'll learn more about later.
Garin Bader on the cover of Go Pro strength magazine
All these different skills obviously required high levels of finger and hand grip mastery... 
Walking the Talk...
As you can see in the video below, I am a living proof these finger and hand exercises work.
They allowed me to perform around the world and win international piano competitions. I performed in the most prestigious concert halls and venues, from Carnegie Hall to the London Palladium, and from the famed Magic Castle in Hollywood to Las Vegas showrooms and high end luxury cruise lines.
I also became an award-winning magician with a highly successful show in Las Vegas, while performing as a black belt martial artist. I attribute all this largely to the strength, speed, dexterity, and suppleness of my fingers I developed through the finger exercises I'm sharing with you right now.
As you can see in the sample video below, I'm incorporating all these finger qualities in piano playing, sleight-of-hand magic, original illusions, martial arts, and feats of strength.  You can also notice the sensitivity and beauty of art, painting, and sculpture, all in one show where I had to apply what I'm teaching you here.
Each of these elements demands the highest levels of hand and finger mastery and virtuosity, which is why I was  most  obsessed to find the most optimal finger exercises which would allow me to do all these things - while keeping my hands injury free!
These dynamic finger exercises allow an award-winning concert pianist to not only do 2 finger pushups but remain confident his hands will not be injured! 
Take a look at the photo to the right. You can see me effortlessly doing 2 finger pushups on the side of the cliff of Table Mountain in South Africa. 
This clearly demonstrates you CAN simultaneously develop extreme finger strength, speed, and effortless tension-free suppleness and dexterity.
I can't emphasize enough how keeping your hands, fingers, and wrists injury free is extremely important - no matter what you do.
I cringe when I see people doing many novelty finger stunts and ridiculous flexibility stretches that could possibly injure their hands, creating paralyzing tension, and worse of all - carpal tunnel!
Your hands are one of your most
valuable assets
They deserve the best care and training, don't they?
I encourage you to entrust the strengthening of your precious hands to only the most qualified experts who have actually walked the talk.
Unqualified people can cause you severe injury which could take years to recover from. 
There are many so called "experts" these day who simply regurgitate what they read or saw, and attempt to teach others how to empower themselves. Beware of highly promoted but ineffective finger exercise gimmicks that will cost you money and bring you insignificant results. Despite looking impressive, they have little real world applications.
Most doctors will provide you with treatment methods after you've developed the injuries but do not understand the sophisticated bio mechanical knowledge which is required to prevent injuries in the first place. 
I would hate to see you wearing a cumbersome brace for years, or worse, require numerous surgeries. 
Unfortunately, I've seen carpal tunnel sideline many top level athletes and performers. The sad thing is, most of it could have been easily prevented.
Your Hands Reveal Your Strength, Soul, Passion, And Creativity
This is why what you are going to learn here is so important and vital, not only for your hands but also for yourself as an human being.
 I'm sure that great artists like Leonardo Da Vinci, Chopin, and Bruce Lee, all have had a unique relationship to their hands and this is one of the reasons why their unique artistry came to them so naturally.
You might have not thought about it before, but I can tell you first hand that creating tension-free energy, sensitivity, strength, and expressive suppleness down to your very fingertips will open up entirely new avenues of creative expression.
Everything and everyone you touch will resonate with deeper connections.
Imagine having Bruce Lee-like "steel fingers" and easily be able to pump out 2 finger pushups.
Imagine being able to able to hoist your entire body weight by grabbing tiny cracks on a mountain cliff with the tips of your fingers.
Imagine having the sensitivity and healing energy of a master masseuse or a concert pianist that can simultaneously relax and energize your partner...
Imagine how having these abilities could dramatically impact your life.
It is now completely possible to have the sublime suppleness, sensitivity, and flexibility of a concert pianist, and simultaneously have fingers of steel.
These are just a few benefits you will enjoy once you've completed this entire extraordinary course.
Here's Garin flying over his audiences'
heads holding onto a silk with one hand!
Yes, you may not want to fly over the heads of an audience like I do in my shows or think you can ever play the piano… But imagine how you could benefit from having this kind of flexible finger strength!
Everyone Can Massively Benefit from these Amazing Finger Exercises
Martial artists: You'll gain unstoppable shredding fingertip power.
Musicians and Artists: Now you can practice those endless hours perfecting your art with a much more effortless technique and virtuostic dexterity, without fear of getting carpal tunnel.
Ultimate MMA fighting warriors: You'll develop flexible steel strength in your fingers and wrists that will feel like the deep bite of a sabertooth tiger to your opponent.
ANY Athlete – ANY Sport: Develop a flexible vice-grip to catch any ball without fear of dropping it, or getting it knocked out of your grip, and losing the perfect scoring shot. You will learn how to get massively flexible grip and finger strength which will rapidly give you the winning-edge.
"They're FUN and You Can Do Them Anywhere!"
Why Finger Stretching and Building Finger Strength Are
Equally Important
You probably already know that most sport activities involving hands, put your hands, fingers, and wrists in compromising positions which over time may result in injury.
Your muscles and tendons can stretch only so far before they become inflamed and snap.
What I'm going to teach you here can also be used as finger therapy because you will learn specific stretching techniques for your wrists, elbows joints, and fingers.
Proper stretching techniques will allow for faster recovery from the rigors of training and constant use.
Here's What People Are Saying About 
Dynamic Finger Exercises...
I've been using Finger Gymnastics for 7 days now with tremendous results. Old martial arts injuries from repeatedly hitting heavy punch bags damaged my finger dexterity. Yet thanks to these exercises from Garin my dexterity is now quickly returning. My fingers are now supple plus much stronger than ever before.
~ David M
Phoenix, AZ.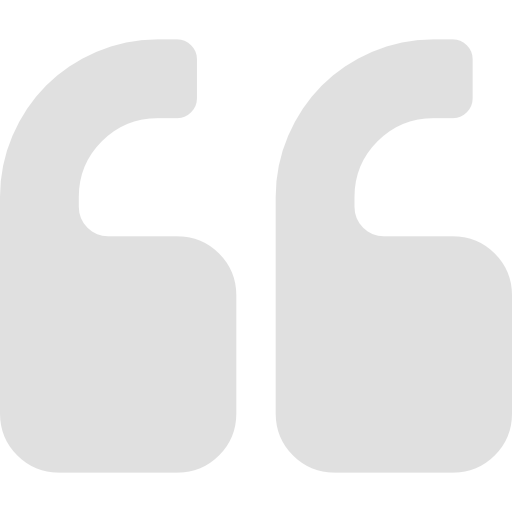 Only a select few have earned the title of Virtuoso Pianist, even fewer have earned the title of Master Illusionist. To speak of a man who holds both titles is to speak of one special artist…Garin Bader.
- JD Buckwell
Creative Consultant and Artist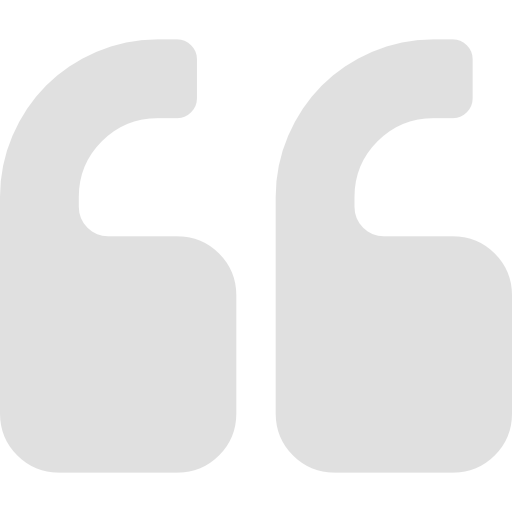 Relieve Shoulder Tension and Stress
Very few people ever realize that all the tension in their shoulders can be virtually eliminated if they learn to let the energy flow all the way out to their fingertips.
What Students Are Saying...
I thought I knew the secrets to a strong grip and agile dexterity but after learning Dynamic Finger Gymnastics it opened up a whole new world to me. I'm a Combat Conditioning devotee, I also bend steel, rip phonebooks and lever sledgehammers.
When I got the course I thought this was a cool idea and that it be something to use every now and then but after going through the set of exercises, I was hooked from then on. In all the exercises I have used prior, I have never heard or witnessed any of the hand exercises you teach. 
I had a never heard or witnessed any of the Exercises in the course. I had a elbow problem for a year or so from bending and doing too many reps from a few exercises, after doing the exercises from Finger Gymnastics within the first hour my pain in my elbow vanished. It is that good. I have also had problems with my dexterity in my right hand. I had meningitis as a baby and as a result my brain went into a 180 and although I was born right handed the trauma from this illness took it away and all through my life I have been mostly left handed. I will tell you without thinking twice about it, the exercises in Finger Gymnastics have improved my fingers in my right hand a great deal and this is after learning to work my right hand for nearly 23 years. Its improved prior to this but improved faster after getting it. This is something I have been waiting for my whole life to have and now I can only get better from here on in. Thank you Garin For this wonderful and powerful course."
~ Ben Bergman
Strongman and Blogger @ Ben's Power & Might Writings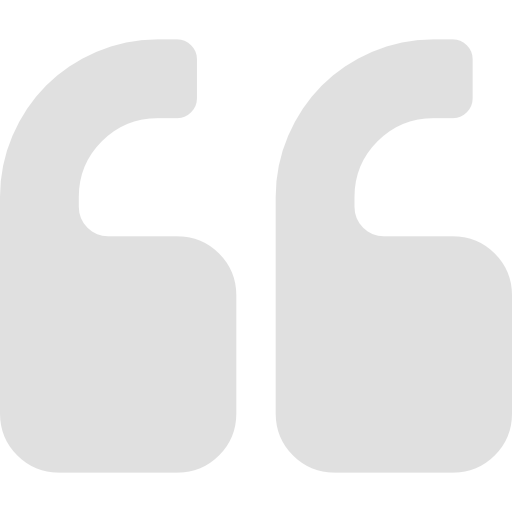 "I injured my right wrist 22 years ago. As recently as two months ago, I couldn't even do fingertip "push-ups" against the wall. That's right. My fingers, hand, and wrist were supporting almost zero weight…and stabbing pain made me stop immediately. It was bad! Fortunately, I heard about Garin's "Finger
Gymnastics." I bought it and did a lot of the exercises. I tried the same wall push-ups with my fingertips today. Practically no pain at all.
I'm not strong enough to do fingertip push-ups on the floor, but my right fingers, hand, and wrist support my weight with no pain. I never thought I'd find a solution to my problem. Two months with Garin's "Finger Gymnastics" did the trick. Thanks, Garin, for the great results and for your customer service. Both far exceeded my expectations. Your putty exercises are definitely the most addictive of all the exercises in Finger Gymnastics."P.S. The effectiveness of of all the exercises in Finger Gymnastics."P.S. The effectiveness of your program is only matched by your customer service. Who expects personal, caring customer service from owners of Internet businesses? Not many of us.
~ Phil Hamilton
Austin, Texas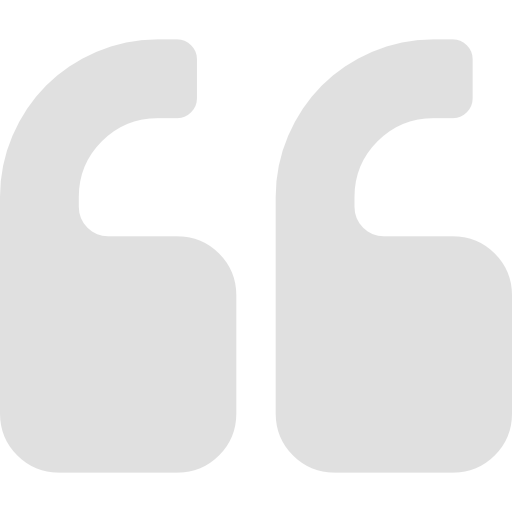 Remember, Your hands are one of your greatest assets...
Maximize Their Potential
Garin Bader's Online Dynamic Finger Exercises
Course for Ultimate Finger Strength and Dexterity
The Jam-Packed Online Dynamic Finger Gymnastics Course
For Ultimate Finger Strength and Dexterity
Video - The Instant Rapport Building Handshake and How to Protect Your Hands Against the Obnoxious Hand Crushing Bully.
If you act now, you'll also receive access to a BONUS VIDEO (15:41 minutes) that includes a special video on how to protect your hands against those unwarranted painful "I-want-to-prove-something" handshakes.
If you're wearing rings and caught off guard by some thoughtless knucklehead who gives you a crushing handshake in the off moment, it can be excruciating if not downright debilitating.
I shake hand with  thousands of people every week after my performances every week and will tell you there's always a Bozo who wants to show off their strength or are completely oblivious to their overly aggressive grip for a amicable and shake. I've seen both men and women grimace in pain.
Your BONUS video will give you a fool-proof method that will not only will keep your hands safe from those rings cutting into your flesh, but will instantly and surprisingly keep your fingers and joints from suffering any kind of pain or damage in any way.
And there's more to this exclusive offer...
Ninja technique to Overcome Any Opponent, no matter how formidable.
Get an easy-to-master method where you can easily take control of your opponent and almost instantly diminish their strength and energy.
This powerful technique shockingly and rapidly multiplies your strength advantage in milliseconds. You can immediately benefit from this technique even if you are a small petite woman. What's amazing about it, is you can quickly displace their center and balance, and rapidly move them right out of your way..
Take Advantage of this 70% Discount Here. 
Order This Unbelievably Comprehensive System TODAY
Order Now!
Get the entire Dynamic Finger Gymnastics course for a small one-time payment of just $67!
Note that you have a 30-day money-back guarantee to act now. So really, you can easily see that the risk is on me and you have Nothing to lose.
Get It Here for
Normally $110
Today Only $67!
Pay Now And Get The Full Lifetime Access To
"Garin Bader Dynamic Finger Gymnastics Course" and Bonuses
Garin Bader
P.S. My unique finger strengthening system will give you the quickest, easiest, and simplest ways to increase finger, wrist, and hand strength while vastly improving speed, dexterity, and protecting your hands from serious injuries.
Again, thanks for visiting my page and look forward to seeing you in the training and answering all your questions!
Company Copyright 2022 © All Rights Reserved
The photo is REAL and promise, NO magic or photo tricks!
When you look at the picture above, you see me holding an amazing putty I use for finger exercises. I will teach you how to use it to develop fantastic finger strength, flexibility, and dextrous skills while learning how to instantly relieve stress.
It's so effective that some people become almost addicted to their putty.
The finger putty is just one of many tools I incorporated into this training, and into my own finger strengthening routines.
One of the unique things you will learn here is how to flow your energy and breath through your hands. This unique skill will massively enhance your work productivity, make you way more creative, and give you enhanced focus for work and play.
You will soon find out that I put together the most comprehensively powerful finger training that will give you the most powerful and rapid results.
If you don't have it already, it's really important you need to completely understand how to prevent carpal tunnel if you do any kind of repetitive action or are involved in any extreme sports!
Weak muscles do not effectively contribute to full rehabilitation. It's fine to maybe use a brace for very short periods of time, but you do not want to become dependent on braces, you want to keep it from coming back!
Sure, it might help temporarily make your tendons feel better by bringing down inflammation
But, not only do the muscles often get weaker because you're not using full range of motion during this time, but when the braces come off without proper knowledge of alignment and how the muscles REALLY function optimally, you go right back to recreating the actions that created the problems in the first place!
A vicious cycle I see repeated over and over again.
I want to help you CURE the major cause of the carpal tunnel, not just to temporarily get rid the symptoms by wearing braces.
This often stops great careers from being developed, and stops talented athletes from achieving their full potential. 
I knew that in order to achieve what I wanted to achieve, I had to bypass this common problem and develop extraordinary finger skills which would allow me to perform at mastery levels in all these diverse disciplines.
Naturally, I tried out just about every finger exercise and hand strengthening devices invented, only to discover that there was a handful of devices that were effective.
Are You inadvertently doing things right now that could be encouraging carpal tunnel?
When you learn my Dynamic Finger Gymnastics, you will not only massively strengthen and empower your fingers, but you will avoid unnecessary injuries and be able to rapidly enhance your performance across a very large range of skills. 
I'm really excited for you to get started and get the results I got.
"Garin Bader…is a phenom that we can and should learn from."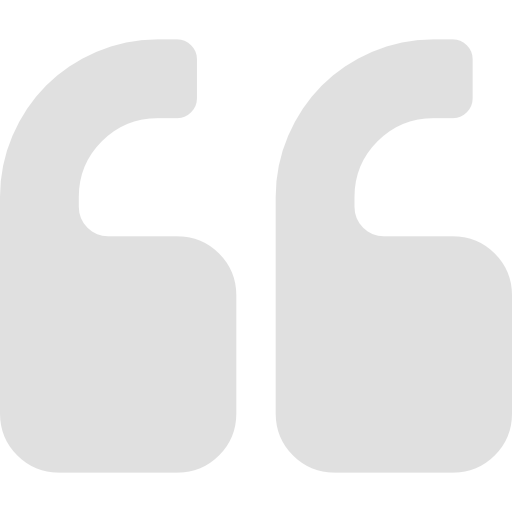 "Garin Bader is a modern day Leonardo Da Vinci.I have never met anyone who has mastered so many things. From music to magic to martial arts, fitness, mind power, drawing and more – the guy is a phenom that we can and should learn from."
~ Matt Furey
Author of Combat Conditioning
"My fingers are now supple plus much stronger than ever before."
"Love doing these dynamic Finger Exercises!"
Say "good-bye" to carpal tunnel and tension...
GARIN BADER
Award-winning Concert Pianist, Illusionist, Martial Artist, Peak Performance Coach
For maximum strength training for my weight lifting and martial arts, I needed fingers of steel and speed. For music, art, and sculpting, I needed supple flexibility and dexterity. Typically, these skills do not coexist, but I had to have them all in order to excel in all these disciplines.
Through the years of practice and inevitable injuries, I learned how to develop these diverse and very powerful skills which immediately resulted in lack of injuries, lack of pain, and massively enhanced performance.
Traditionally, most finger strength exercises can actually make your hands very stiff, clumsy, and desensitized. They often result in the debilitating carpal tunnel syndrome.
Your energy gets blocked through stress, and it's actually the stimulation of the hands in the right was that can relieve much of that.
When someone suffers from a lot of tension in their neck and shoulders, their hands and grip strength automatically go weak. 
When you know how to to breathe properly and extend good energy out of your fingertips, you're tension can literally evaporate.
Garin Bader's Finger Strength and Dexterity
In my Finger Gymnastics course, I will teach you powerful exercises, optimal stretching and how to position yourself at your desk so that you never get typical shoulder, neck, and writs pain.
Now all this powerful information is jam packed into one course
What you're about to learn in this course is a culmination of decades of intensive training, trial and error, unnecessary pain, and finally discovering the most comprehensive finger exercises and hand injury prevention techniques. 
You can dive right into them and take full advantage of the decades of my experiences and research. This may be the most powerful and effective set of finger and hand exercises you will find anywhere.
I've taken out all the guesswork and trial and error for you and saved you years and unnecessary injuries
Based on this experience, I developed unique exercises which combine all the things that worked best. Everyone who regularly do these exercise huge improvements in their performance and avoid getting carpal tunnel syndrome.
You are about to learn the very best finger exercises I combined into one powerful and amazing course.
All my life, I was constantly searching for the best hand and finger exercises that would give me optimal finger strength, dexterity, speed, and also flexibility and suppleness - ALL required for my career as a world-class performer.
If you watched the video above, I am sure you can see my unique approach to finger exercises works extremely well.
The exercises you are about to learn can be done almost anywhere. Instead of just standing in line, or sitting endlessly at the airport,  you can do these finger exercises and massively enhance the range of what you can do.
You can even do them while talking to other people without them realizing you're doing anything
As you're doing them, you will soon discover that they will relax you and relieve your shoulder pain.
And what's great, is that your performance levels will massively increase, and others will notice the change but not know what made such a dramatic difference.
I remember too well how I was led astray for years, listening to self-proclaimed finger and hand "experts", who could barely show any real skill or understanding of how to generate maximum finger strength and flexibility, without generating tension, creating injuries and chronic problems.
You probably never considered your hands as an essential and fundamental extension of yourself which is critically important to be able to express your creativity and full physical potential.
As most people, you probably didn't give them must thought and considered them as rudimentary tools to feed yourself and pick up and hold objects.
When you reconsider your hands as essential expressive tools, you will have developed an entirely new relationship to them and started to treat them in a whole new way.
Once, you've done that, you will immediately start noticing your creativity expanding, and your range of skills and level of performance going through the roof.
Stretching the right way is fundamental for the longevity of your career as it also protects you from carpal tunnel.
Knowing how to properly stretch has kept me injury free for my entire career.
"I never thought I'd find a solution to my problem…both far exceeded my expectations."